ÖÂÄ" at NAFSA 2008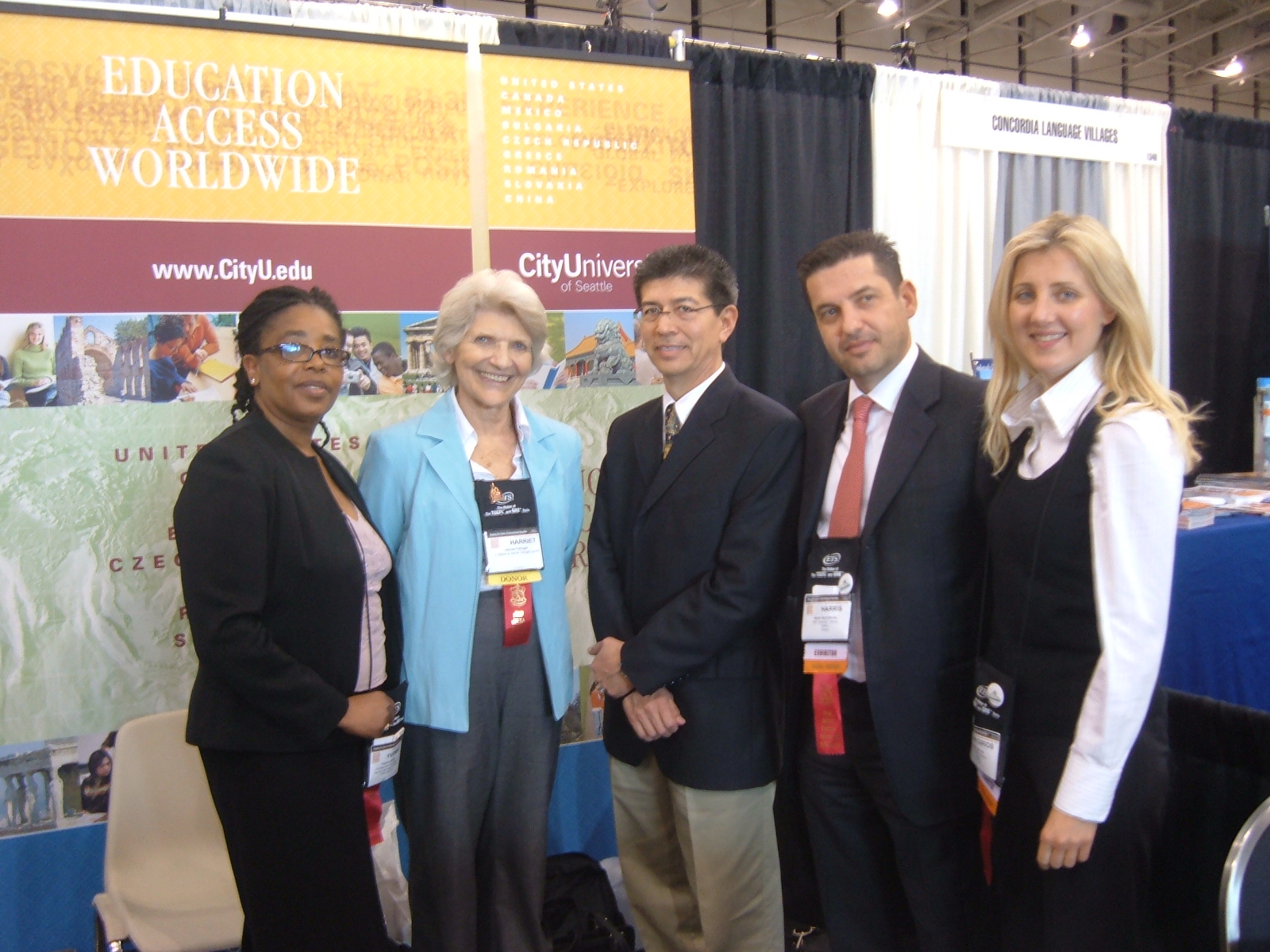 Phi Beta Delta was indeed present at the NAFSA Conference in Washington, DC.

Left to right in the photo: Dr. Yvonne Captain, Executive Director of Phi Beta Delta, Mrs. Harriet Fulbright, honorary member of Beta Eta Chapter-University of Arkansas, Dr. Le?n-Garc?a, and two fellow members of Zeta Kappa Chapter, City University of Seattle.
Special kudos to fellow member Dr. Joy Stevenson who wore her medal as she gave her presentation.
Many of you did stop by to pick up your ribbon, chat, and take photos. We were also able to establish contact with some institutions that need a chapter on their campuses. You can bet that board members will be in touch with each and everyone of them. Keep checking back for photos of our PBD presence at NAFSA. Thank you, Dr. Le?n Garc?a for sharing City University's booth.