Know the Board
---
International President: Christina Sanchez, Ph.D
University of North Carolina, Charlotte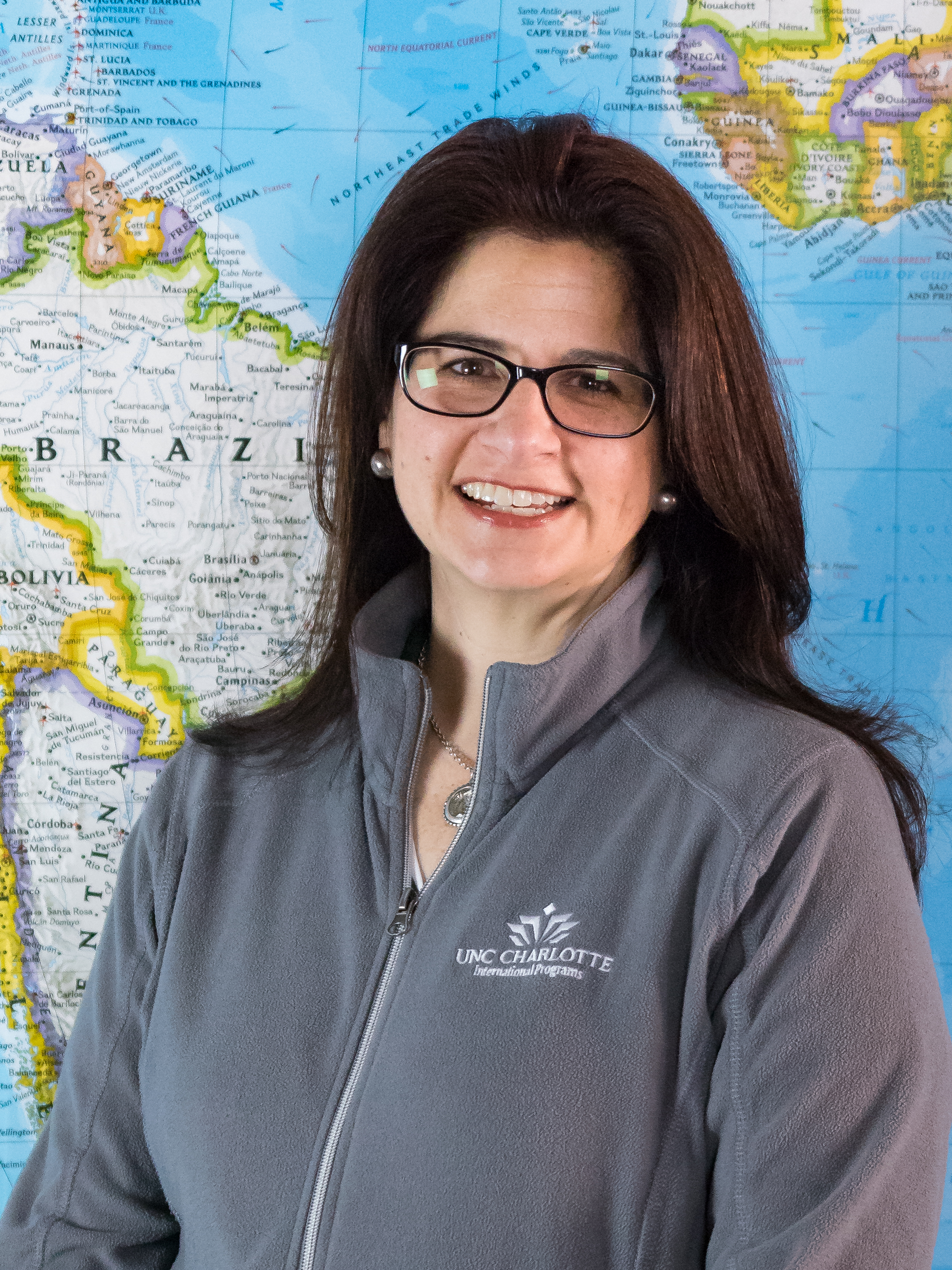 Dr. Christina Sanchez has worked as a full-time professional in Student and Academic Affairs for the past 20 years. In 2011 she joined the University of North Carolina at Charlotte in the role of Associate Director for the Office of International Programs. In addition to her deputy responsibilities for the office's operations for inbound and outbound activity, her work focuses on strengthening and expanding the internationalization of campus.
Dr. Sanchez received her PhD in Intercultural Communication at the University of New Mexico. She has taught courses in communication, sociology, business, and education. Previously, Dr. Sanchez served on the advisory board for national organizations, including Lessons from Abroad: Education Abroad Returnee Resource Group, and Chairperson of the NAFSA: Association for International Educator's Teaching, Learning, and Scholarship Knowledge Community.
Over the past few years, her work and personal interests have enabled her to travel to 38 different countries. She has lived in Japan and Spain as well as several places throughout the United States. On two occasions, Dr. Sanchez received grants with the U.S. Administrators in International Education Fulbright Program in Germany (2006) and India (2014).
She is a proud member and former interim coordinator of the UNC Charlotte Mu Chapter, which celebrated its 30 year anniversary in 2017.
---
Past International President (2016- 2017):  Rajrani Kalra, Ph.D
California State University, San Bernardino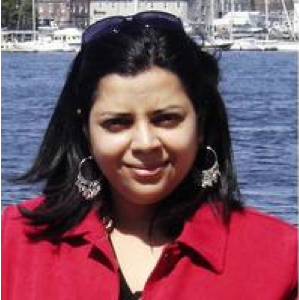 Rajrani Kalra (Ph.D. in Geography from Kent State University) is an Associate Professor in the department of geography and environmental studies. She currently serves as the President of Gamma Lambda Chapter (California State University, San Bernardino, and starting fall 2015) of Phi Beta Delta and has served as the Secretary and President- Elect of Gamma Lambda chapter at CSUSB.
Dr. Kalra is one of the founding members of Lambda Chi (An International Geographical Honors Society) at the department of geography and environmental studies at Cal State San Bernardino. Also, she is the current Chair of the Regional Development and Planning Specialty Group of the Association of American Geographers. She has published several articles in geography journals such as Asian Profile, GeoJournal, also in International Research and Review of the Phi Delta Honors Society for International Scholars and contributed chapters to book projects on high technology, regional development, linguistic diversity in India and GIS and E-learning. She has presented fifty of her research presentations in national and international conferences till date.
---
President-Elect (2017-2018): Norma George, DML
Cheyney University of Pennsylvania


Dr. Norma George teaches French and Spanish at Cheyney University. Her areas of interest are Francophone civilizations and cultures with special emphasis on African and Caribbean literatures.
She attended Cheyney University as an international student, studied abroad in France and Spain, and graduated with Bachelor of Arts degrees in both French and Spanish. She also went on to earn a Master of Education degree from Cheyney, as well as the Master of Arts in French and the Doctor of Modern Languages degree from Middlebury College.
Dr. George was appointed Cheyney University's Director of International Programs and International Student Advisor in 2005, and has brought a number of international scholars to the University. She currently advises the Students of All Nations organization, the United Nations Association, the Eta Alpha chapter of Phi Beta Delta Honor Society for International Scholars, the French Club, and the Alpha Kappa Mu National Honor Society. She serves as the University's Fulbright Program Advisor, and is the campus representative for the Gilman and Boren international scholarship programs. In 2006, Dr. George was inducted into the Cheyney University National Alumni Association Hall of Fame, and in 2010, she was awarded the Edward Blankenship Outstanding Staff Award by Phi Beta Delta for her work in advancing International Education at the University.
---
Senior International Vice President:    Angelika Kraemer, Ph.D.
Michigan State University


Dr. Angelika Kraemer is the Executive Associate Director of the Center for Language Teaching Advancement (CeLTA) at Michigan State University (East Lansing, MI) where she also directs the CeLTA Language School, a community program that teaches world languages and cultures to children and families. In addition to her administrative responsibilities, Angelika co-leads Freshman Seminars Abroad every summer and teaches an award-winning online course on fairy tales. Her research interests include online and blended learning, early language learning, and program administration.
Angelika was inducted into Michigan State University's Alpha Alpha Chapter in 2003 and held various local board positions including Director of Communications, Vice-President, and President. She now serves as faculty advisor for her local chapter. Angelika received the David Merchant Award for International Achievement in 2005. MSU's Alpha Alpha Chapter was named outstanding Midwest Chapter in 2006 and also received the Eileen M. Evans Overall Outstanding Chapter Award the same year. Angelika has served on the national board as Midwest Regional Vice President and Senior International Vice President.
---
Historian/Archivist (2016-2019):    India D'Avignon
California Polytechnic State University, San Luis Obispo


India D'Avignon is an Associate Professor on the music faculty at California Polytechnic State University in San Luis Obispo. D'Avignon was formerly a professor of piano and chair of the piano and organ department at Capital University. She has performed throughout the U.S. and abroad accompanying on the piano, harpsichord, fortepiano and harp.
She has held the offices of MTNA Mid-West Divisional Competition Chair, International President for Phi Beta Delta, President of the San Luis Obispo Symphony, and Chair of the Undergraduate Faculty at Capital University. She is currently the Historian/Archivist for the Phi Beta Delta International Honor Society. In the past year she presented peer-reviewed papers at conferences in Seville, Valencia and Paris and finished her piano method, Piano for Adults. She was featured on the compact disc "Christ Hall, Homage a Marc Chagall" as the director of the Glass Music Ensemble and co-produced a compact disc of "The Philadelphia Sonatas" by Alexander Reinagle on Titanic Records.
---
Director of Publications: Michael Smithee, Ed.D
Syracuse University / Smithee Associates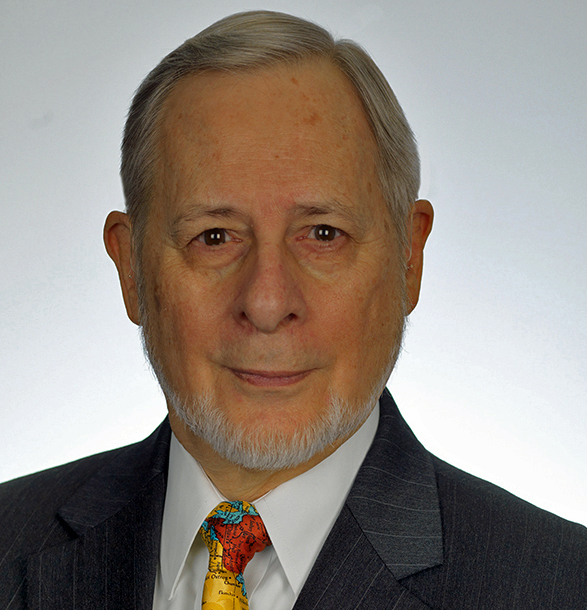 A professional advisor and administrator in international education for over 30 years, Mike retired from Syracuse University and moved to South Florida and where he formed a higher education consulting service, Smithee Associates.   During his tenure at Syracuse University he established himself in administration of an international office, advising and counseling international students and scholars on immigration and related topics, developing and implementing cross-cultural training and programs, managing organizational development.  In addition to serving as the director of and faculty chair of the SU International Living Center Learning Community, he developed and taught graduate and undergraduate courses in intercultural communication, and intercultural environments.   He is the lead author in a number of publications, most recently on U.S Classroom Culture, and Intercultural Aspects of Academic Integrity.   
He has lived in France and has visited Albania, England, Germany, Japan, Mexico, Netherlands, Switzerland, and Taiwan; lived in more than nine U.S. states and 14 U.S. cities (all before the age of 21); and attended 12 different schools from K-12.  He received his Master's degree in International Relations in 1970 from Florida State University, and his doctorate in Higher Education in 1990 from Syracuse University.  His doctoral dissertation is titled, "Factors Related to the Development and Implementation of a University-Wide Teaching Assistant Program." 
Mike has served in a number of capacities with NAFSA: Association of International Educators, most recently as Chair of the National Education and Training Committee, and with Phi Beta Delta, as President (2005-06), and currently as Director of Publications, including the Medallion.
He encourages all Phi Beta Deltans to do two things:  (1) encourage other institutions to establish a chapter, and (2) to submit news and information to the Medallion.

---
Director of Membership (2017-2018):    Nyakundi Michieka, Ph.D.
California State University, Bakersfield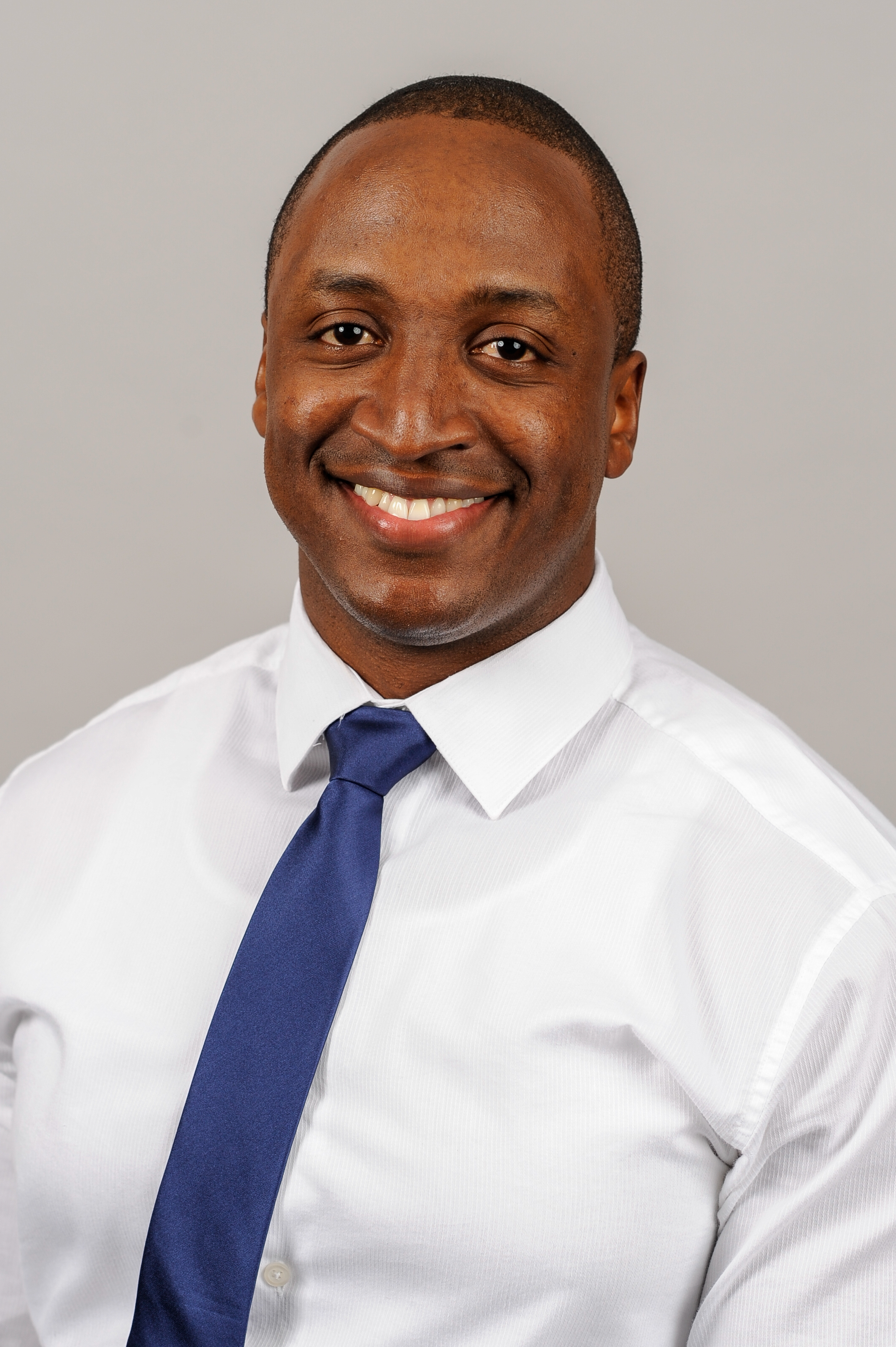 Nyakundi Michieka joined California State University, Bakersfield in September 2014 as an Assistant Professor of Economics. His primary research involves energy, environmental economics, regional economics and food security.
Dr. Michieka's research can be found in various working papers, book chapters, and peer reviewed publications Nyakundi grew up in Kenya where he earned his undergraduate degree in Mechatronic Engineering before coming to the United States. His Ph.D. is in Natural Resource and Environmental Economics from West Virginia University. Nyakundi will be serving the board of Phi Beta Delta as the Director of Membership.
---
Director of Development (2017-2018): Astrid Sheil, Ph.D.
California State University, San Bernardino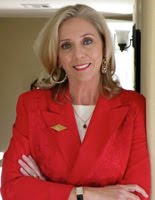 Astrid Sheil is a professor of Communication Studies at California State University San Bernardino. For the past year, Dr. Sheil was the interim director of development for the Jack H. Brown College of Business and Public Administration (JHBC). In her role as DOD, Sheil raised $100,000 in sponsorship to support the college's hosting of the 52nd Annual General Assembly of CLADEA (El Consejo Latinoamericano de Escuela de Administracíon). CLADEA is the largest and most prestigious association of schools of administration in Latin America with more than 250 member universities.
Sheil previously spent a year as an American Council on Education (ACE) Fellow (2015 – 2016) visiting colleges and universities throughout the United States, Europe, Latin America, and India. Originally from Washington, DC, Dr. Sheil is a graduate of Georgetown University's School of Foreign Service, and holds both an MS and PhD in Organizational Communication from the University of Tennessee.
---
Director of Awards (2016-2019):  Guillermo de los Reyes, Ph.D.
University of Houston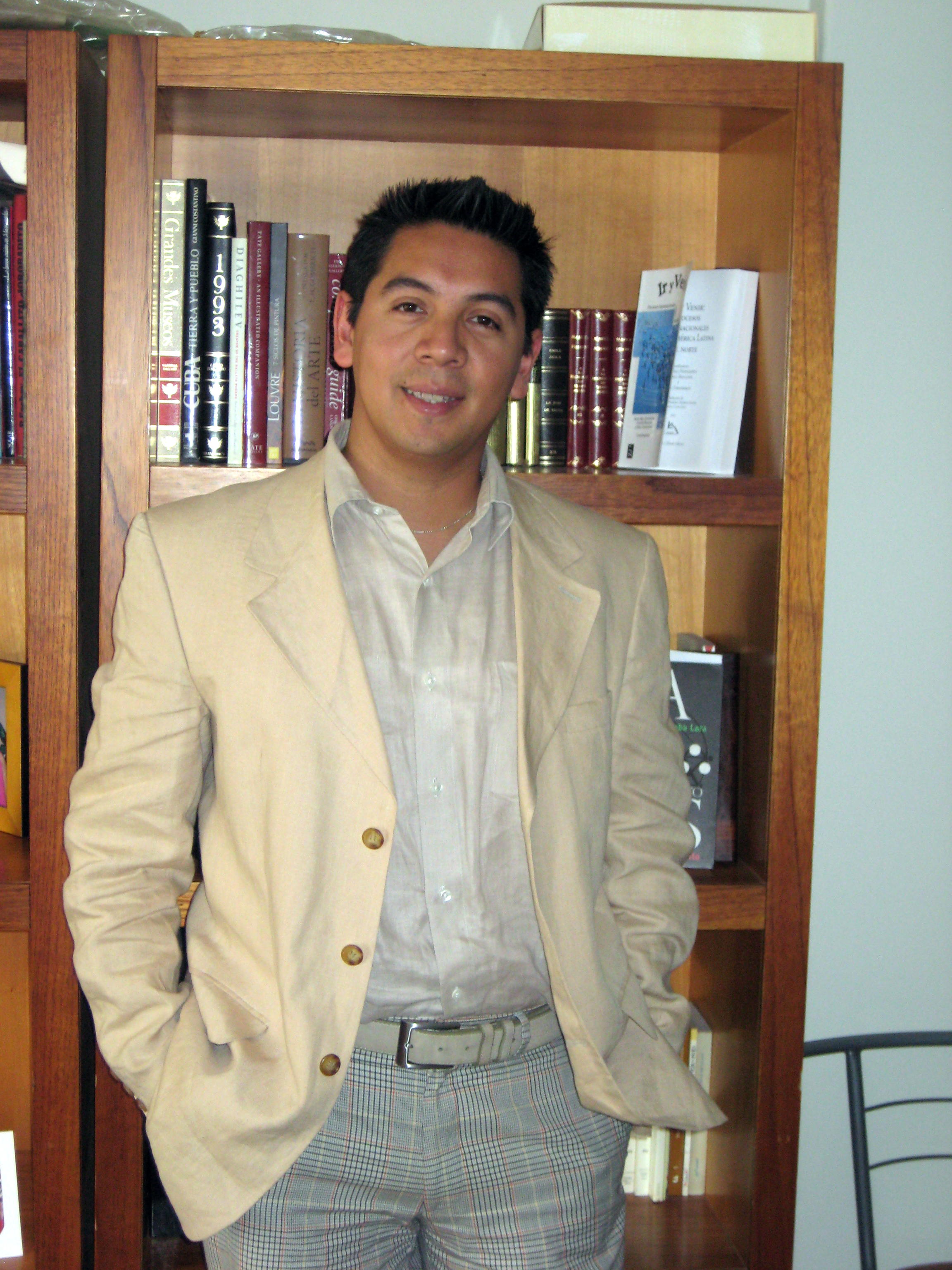 Greetings Phi Beta Deltans! My name is Guillermo De Los Reyes, I am the International Director of Membership. As the Director of Membership my duties are to assist the Executive Director, the officers and the members in matters relating to membership in the Society. In addition, I am in several committees assigned by the President of the society. In fact, this year I coordinate the Annual Conference's academic program; please feel free to submit your proposals.

Currently, I am an Assistant Professor of Latin American Literature and Cultural Studies at the University of Houston. I have published several articles, book chapters, and this year I am working on two book projects: 1) Rethinking Gender, Race and Class in Colonial Mexico and 2) Freemasonry in Mexico.  I have a B.A. in International Relations from the Universidad de las Americas-Puebla (UDLA), two Master degrees, one in American Studies from the same institution and another in Latin American Folklore Studies from the University of Pennsylvania. I have a Ph.D. in Ethnology and Latin American Literature from the University of Pennsylvania.

Since I was an undergraduate student, I have had a great interest on international education. I had the opportunity to go abroad to Stanford University, when I was an undergraduate at UDLA. As a graduate student in Mexico, I spent a year at the University of Pennsylvania. In addition, I
have been an instructor at the Penn-in-Alicante (Spain) program (Summer of 2000) and I directed the Lauder Institute's Latin American Summer Program Abroad in Mexico, Chile and Argentina from 2002-2003. 

I was one of the founders of the first PBD Chapter abroad, Gamma Sigma at the Universidad de las Americas-Puebla, Mexico. In 1997, I was very fortunate to win the PBD International Student Award.  Presently I am a member of Delta Iota Chapter at the University of Houston. This year, I am the President-Elect of this award winning chapter. I have lived in Houston since 2003 and I enjoy dancing, reading, and independent and international films.


---
Regional Vice President, Northeast Region (2017-2020): Trachanda Garcia
Chestnut Hill College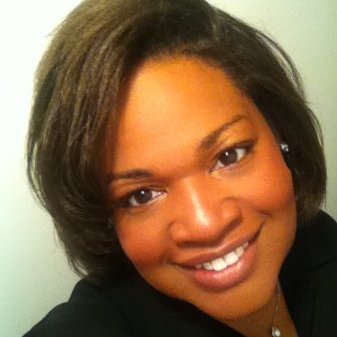 Trachanda Garcia is the Director of Global Education at Chestnut Hill College in Philadelphia, Pennsylvania. She joined Chestnut Hill College in July 2012.  From July 2012 through July 2013 Trachanda served as the Director of International Student Services, while she began her current position as the Director of Global Education in July 2013. Prior to joining the Chestnut Hill family, Trachanda served as Assistant Director of International Admissions and the Assistant Director of Recruiting at Lock Haven University of Pennsylvania.
She completed her undergraduate and graduate studies at Lock Haven University of Pennsylvania. She earned a Bachelor of Arts degree in International Studies with a concentration in International Relations/Latin American Studies and a minor in Spanish. Trachanda later earned a Master of Liberal Arts degree in Global Studies in 2012.
During her time as a student at Lock Haven University, she was inducted as a member in Phi Beta Delta honor society. Trachanda studied abroad in Spain at the University of Malaga-Ronda PIEE. Trachanda has travelled to various countries in Western Europe, the Caribbean, North America, Latin America, and Asia.
---
Regional Vice President, Southeast Region (2016-2019): Ann Marie Legreid, Ph.D
Shepherd University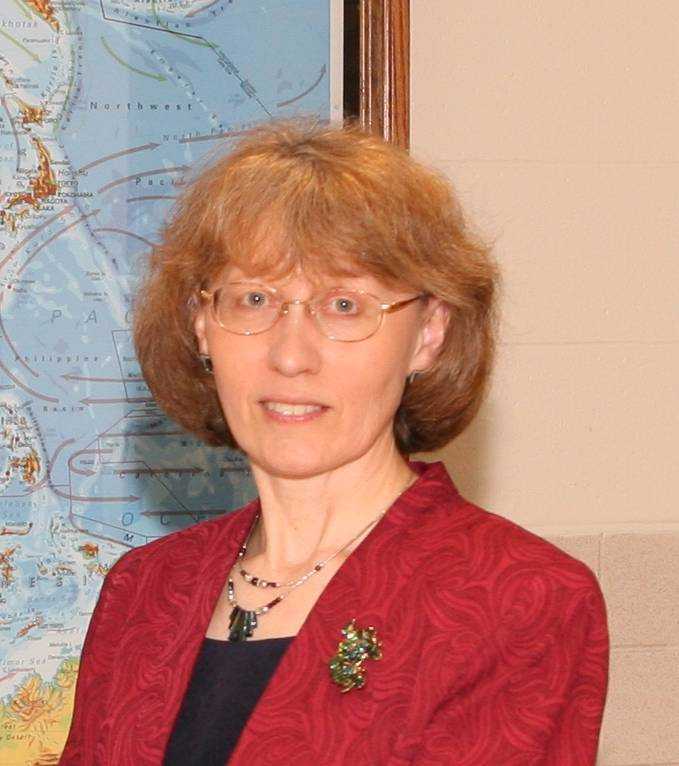 Dr. Legreid received her Ph.D. and M.S. degrees in Geography from the University of Wisconsin-Madison, and her B.S. in Geography from the University of Wisconsin-River Falls. Her specialties are cultural, urban, historical, European, and North American Geography. She taught for more than twenty years in the Missouri university system and currently is Professor of Geography and Dean of the College of Social and Behavioral Sciences at Shepherd University. Her research interests lie primarily in migration and population studies, with a focus on the Nordic countries.
She chairs the Shepherd Internationalization Advisory Council, serves on the Global Studies Advisory Council, and is the campus coordinator for Phi Beta Delta-Theta Epsilon Chapter. Her teaching responsibilities rest in both Geography and Global Studies.
Dr. Legreid was a Fulbright Scholar to Norway and the recipient of the Crown Princess Martha Award from the American Scandinavian Foundation, NYC. She also completed the Management Development Program at Harvard University and the HERS Women in Higher Education Administration Program at Bryn Mawr College in Pennsylvania. She enjoys traveling, reading, museums, galleries, animals, flowers, skiing, and hiking.
---
Regional Vice President, Midwest Region (2016-2019): Dana Sistko
Western Illinois University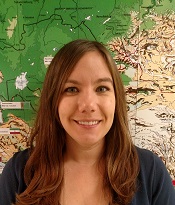 Dana Sistko is the VP Representative for the Midwest Region. She was a charter member of the Eta Epsilon Chapter at Western Illinois University in 2009.  Since then,  she has  served as Secretary, Chair of the Programming Committee, Chair of the Scholarship Committee, and Chapter Coordinator for four years.

Dana earned her Bachelors of Arts in Spanish and Masters of Business Administration from Western Illinois University.   She has worked in the Center for International Studies at Western Illinois University for the past eight years.  She has served as the Assistant Director in the Office of International Student Services for four years where she advises and provides support for approximately 500 international students.  She is a graduate of the 2015 NAFSA Academy and active NAFSA member.
---
Regional Vice President, Southwest Region (2015-2018): Anita Gaines
University of Houston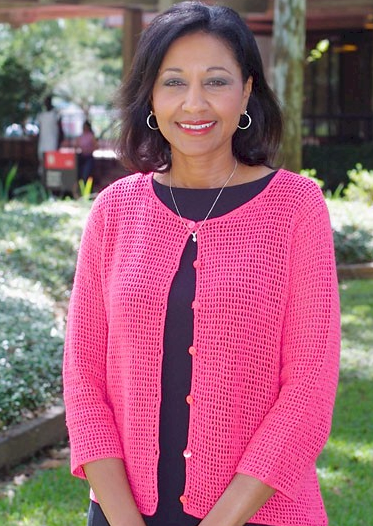 Anita Gaines is director of International Student and Scholar Services at the University of Houston where she has served for 38 years. She has a Master's degree in Educational Psychology and a Bachelor's degree in Music Teacher Education, both from the University of Houston.

Gaines has been active in international education throughout her career on the state, regional, and national levels. She organized the Delta Iota Chapter of Phi Beta Delta is 1998 and serves as the Chapter Coordinator. She assisted with the Local Arrangements Committee that hosted the 2014 Phi Beta Delta Conference in Houston, Texas. Anita's chapter has received several recognitions of Outstanding Chapter from Phi Beta Delta. Anita currently serves as Phi Beta Delta's Vice President for the Southwest Region.
---
Regional Vice President, West Region (2017-2020): Dipasri Ghosh Ph.D
California State University, Fullerton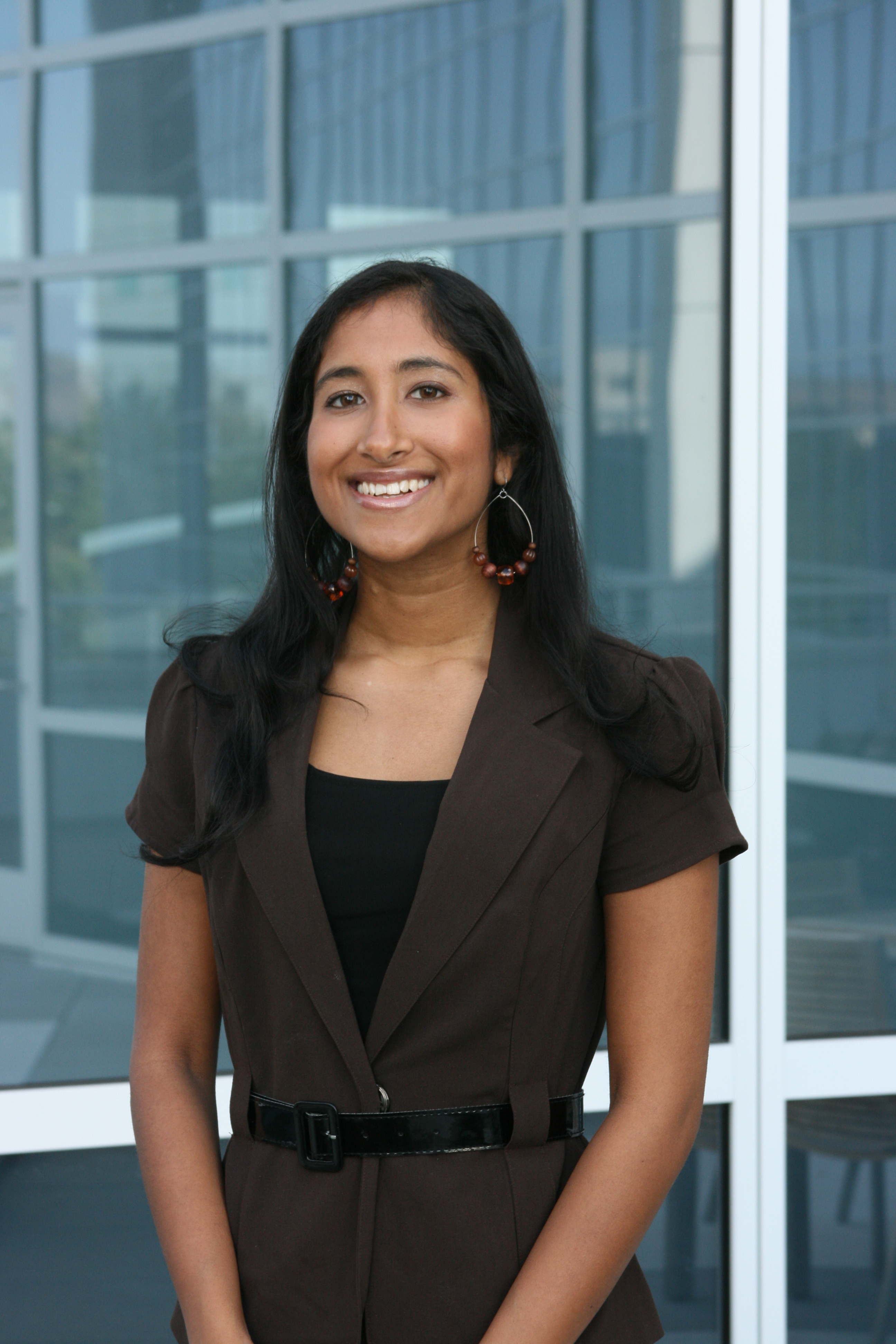 Dipasri Ghosh is the Phi Beta Delta Vice President of the West Region and Phi Beta Delta President of the Beta Chapter at California State University, Fullerton where she is a Professor of Finance. She has been PBD President of the Beta Chapter at Cal State Fullerton since 2013, during which her chapter has been awarded the Eileen Evans Overall Outstanding Chapter Award. She had also held other officer positions prior to becoming PBD President at Cal State Fullerton and has been on the PBD Board at Cal State Fullerton since she joined the university in 2006. In addition to her presidency, Dipasri is glad to serve as Phi Beta Delta VP of the West Region as she represents her region and takes an active role on the Phi Beta Delta Board of Directors.
As a Professor of Finance, Dipasri has experience teaching many classes including International Finance and leads several organizations within her university and beyond. She is thankful to have received several awards for the work that she has done in these capacities. She has written several published books and journal publications and has presented her research at many conferences including many international conferences. As part of her many hobbies, she enjoys travelling to learn and gain insight into the many perspectives that are represented globally.
She speaks several languages including Bengali and French. She has travelled extensively throughout the world and is happy to endorse Phi Beta Delta's mission to promote scholarly achievement in international education. She earned her Ph.D. in Finance from Florida International University and her B.S. in Chemistry from the California Institute of Technology (Caltech). She was born and raised in New Jersey where she loves to go to spend time with family and friends, and she enjoys living in Los Angeles, California now with her husband and their darling daughter.
---
Executive Director & CEO: Amy Leh, Ph.D
California State University, San Bernadino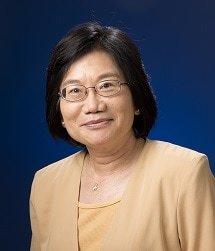 Amy (Sheng Chieh) Leh (Ph.D. in Education, Arizona State University) is Professor of Education at California State University, San Bernardino. Dr. Leh has taught more than 10 different courses in Instructional Technology, has written more than 30 articles, and has made more than 100 presentations at international/national conventions. She was Instructional Technology program coordinator and Interim Director of Academic Technologies and Innovation at CSUSB. She was Co-Founder and Lead Organizer of EdTech Classroom Conference for 10 years.
For about 13 years, she held leadership roles collaborating with her colleagues on numerous grants that exceeded 5 million dollars. At CSUSB, she twice received the College of Education Outstanding Professor Award in Professional Achievements. From the International Division of the Association for Educational Communications and Technology, she received two awards: the President's Service Recognition Award and the International Contributions Award. From the association of the Computer Using Educators, she received the Technology in Learning Leadership Award. She has served as Treasurer and President Elect of Gamma Lambda, the Phi Beta Delta chapter at its home institution, and currently serves as the chapter's President.
---
Regent: Dr. Yvonne Captain
George Washington University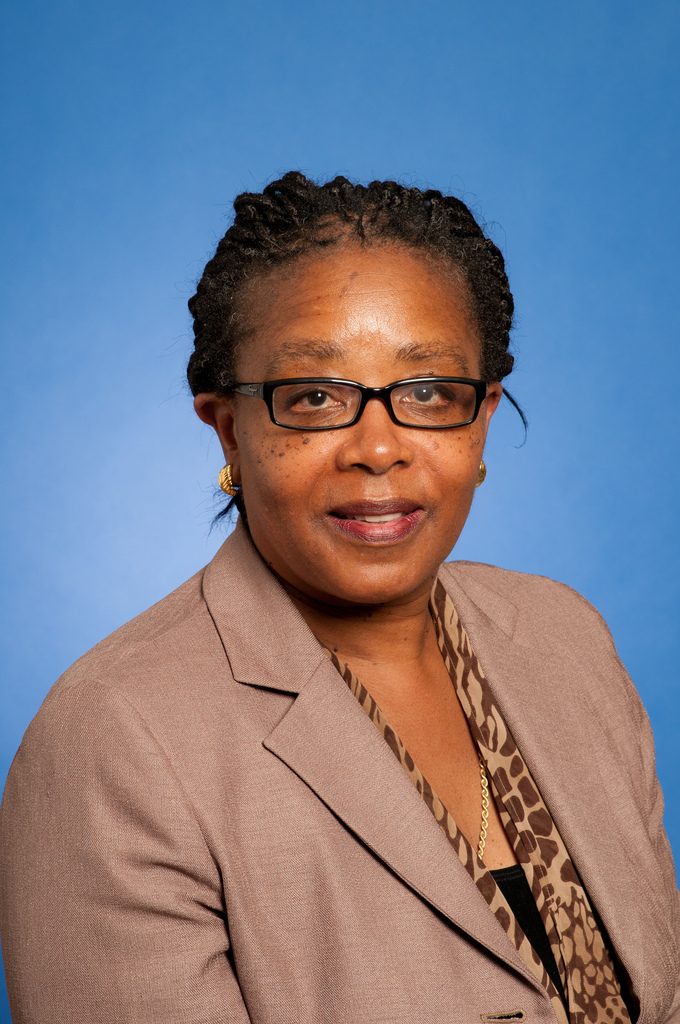 ---
Regent: Dr. Rueyling Chuang
California State University San Bernardino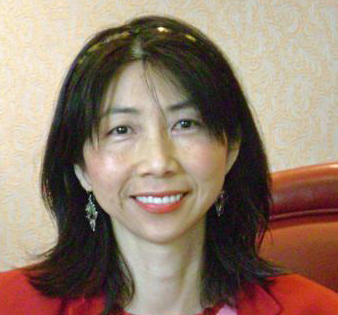 ---