Know the Board
---
International President: Astrid Sheil
California State University, San Bernardino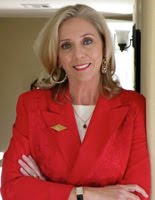 ---
Past International President:  Guillermo de los Reyes, Ph.D.
University of Houston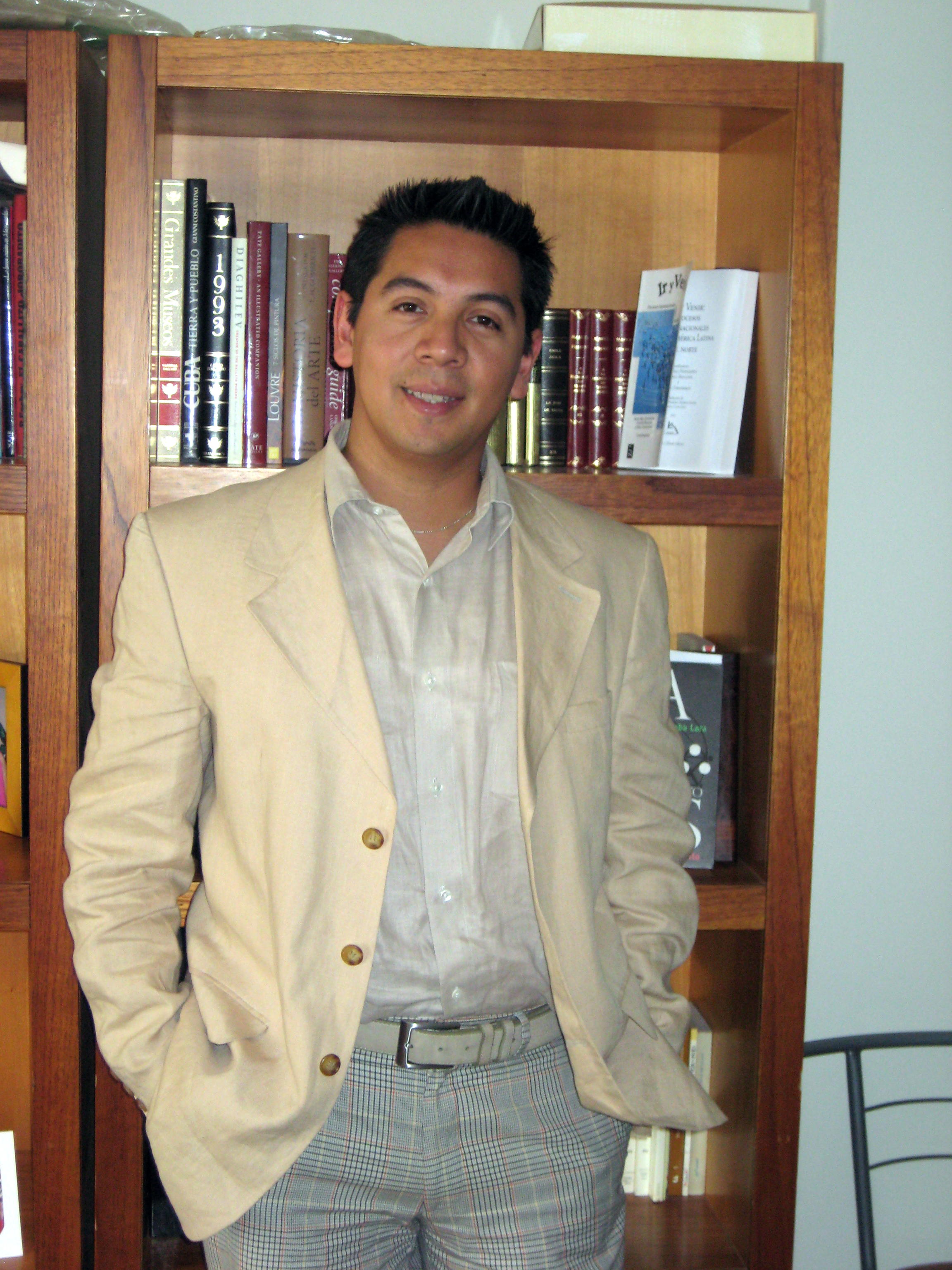 Greetings Phi Beta Deltans! My name is Guillermo De Los Reyes, I am the International Director of Membership. As the Director of Membership my duties are to assist the Executive Director, the officers and the members in matters relating to membership in the Society. In addition, I am in several committees assigned by the President of the society. In fact, this year I coordinate the Annual Conference's academic program; please feel free to submit your proposals.

Currently, I am an Assistant Professor of Latin American Literature and Cultural Studies at the University of Houston. I have published several articles, book chapters, and this year I am working on two book projects: 1) Rethinking Gender, Race and Class in Colonial Mexico and 2) Freemasonry in Mexico.  I have a B.A. in International Relations from the Universidad de las Americas-Puebla (UDLA), two Master degrees, one in American Studies from the same institution and another in Latin American Folklore Studies from the University of Pennsylvania. I have a Ph.D. in Ethnology and Latin American Literature from the University of Pennsylvania.

Since I was an undergraduate student, I have had a great interest on international education. I had the opportunity to go abroad to Stanford University, when I was an undergraduate at UDLA. As a graduate student in Mexico, I spent a year at the University of Pennsylvania. In addition, I
have been an instructor at the Penn-in-Alicante (Spain) program (Summer of 2000) and I directed the Lauder Institute's Latin American Summer Program Abroad in Mexico, Chile and Argentina from 2002-2003. 

I was one of the founders of the first PBD Chapter abroad, Gamma Sigma at the Universidad de las Americas-Puebla, Mexico. In 1997, I was very fortunate to win the PBD International Student Award.  Presently I am a member of Delta Iota Chapter at the University of Houston. This year, I am the President-Elect of this award winning chapter. I have lived in Houston since 2003 and I enjoy dancing, reading, and independent and international films.


---
Senior International Vice President:    Angelika Kraemer, Ph.D.
Michigan State University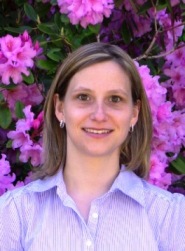 Guten Tag to you all! I am honored to serve as the Midwest Regional Vice President for 2010-2011. I have a deep affection for international education as well as an unwavering commitment to promoting the importance and value of foreign language study and cross-cultural communication. I was inducted into Michigan State University's Alpha Alpha Chapter in 2003 and held various local board positions including Director of Communications, Vice-President, and President. I received the David Merchant Award for International Achievement in 2005 and our local Alpha Alpha Chapter was named outstanding Midwest Chapter in 2006 and also received the Eileen M. Evans Overall Outstanding Chapter Award the same year.
 At Michigan State University, I am the Coordinator of Co-Curricular and Outreach Activities in the Center for Language Teaching Advancement (CeLTA) and I also direct the Community Language School. For the past 10 years, I have taught ESL, German, teaching methods, and general education courses at the elementary, secondary, and university level. I hold two M.A. degrees in German and TESOL and a Ph.D. in German Studies with an emphasis on language pedagogy and computer-assisted language learning from Michigan State University.
---
Regional Vice President, Northeast Region: Norma George, DML
Cheyney University of Pennsylvania


Dr. Norma George teaches French and Spanish at Cheyney University. Her areas of interest are Francophone civilizations and cultures with special emphasis on African and Caribbean literatures.
She attended Cheyney University as an international student, studied abroad in France and Spain, and graduated with Bachelor of Arts degrees in both French and Spanish. She also went on to earn a Master of Education degree from Cheyney, as well as the Master of Arts in French and the Doctor of Modern Languages degree from Middlebury College. Dr. George was appointed Cheyney University's Director of International Programs and International Student Advisor in 2005, and has brought a number of international scholars to the University. She currently advises the Students of All Nations organization, the United Nations Association, the Eta Alpha chapter of Phi Beta Delta Honor Society for International Scholars, the French Club, and the Alpha Kappa Mu National Honor Society. She serves as the University's Fulbright Program Advisor, and is the campus representative for the Gilman and Boren international scholarship programs. In 2006, Dr. George was inducted into the Cheyney University National Alumni Association Hall of Fame, and in 2010, she was awarded the Edward Blankenship Outstanding Staff Award by Phi Beta Delta for her work in advancing International Education at the University.
---
Regional Vice President, Midwest Region: Heather Hoel
Vacant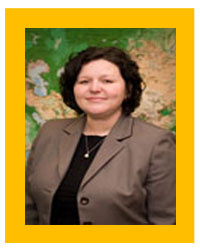 ---
Regional Vice President, Southwest Region: Anita Gaines
University of Houston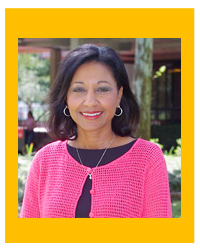 ---
Regional Vice President, Southeast Region: Robert W. Robertson
Argosy University Tampa


---
Regional Vice President, West Region: Paul Amaya
California State University, San Bernardino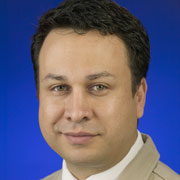 ---
Director of Awards: Gary A. Cretser, Ph.D.
Cal. Poly. Pomona


Gary Cretser is Professor Emeritus of Sociology at California State Polytechnic University, Pomona where he was Department Chair and Campus Coordinator for International Programs. His research interests include interethnic and cross-national marriage and he was Visiting Research Fellow and Member of the Board of Study in Sociology and Social Anthropology of Eliot College at the University of Kent, Canterbury, UK in 1986-1987
He has been involved with Phi Beta Delta in several capacities since its inception, including serving as Chapter Coordinator of the Phi Chapter at his home campus. He has also been on the board as, President Elect, President, Past President, as well as in a previous stint as Director of Awards for the society from 1992-2004.
His international experience has been associated for the most part with study abroad—both as an administrator and as an instructor. It includes, serving as Resident Director for the California State University programs in Sweden and Denmark, and being Acting Assistant Director of the California State University International Programs at the CSU Office of the Chancellor.
As an instructor, he taught in Cal Poly London program at the Foundation for International Education, London, England, winter quarter, 2001 and again in 2005. In the summer 2002 he was the lead Instructor for a course on American Culture and Society taught to high school teachers at Kongjiang High School, Shanghai, China. Most recently during the summers of 2006 and 2007, he taught in the Cal Poly program at the North China University of Technology in Beijing.Dr. Cretser continues to encourage students to take advantage of international opportunities.
---
Director of Membership:     Joy Stevenson, PhD
University of Central Missouri


---
Director of Publications: Michael Smithee, Ph.D.
Syracuse University / Smithee Associates



 A professional advisor and administrator in international education for over 30 years, Mike retired from Syracuse University and moved to South Florida and where he formed a higher education consulting service, 
Smithee Associates
.   During his tenure at Syracuse University he established himself in administration of an international office, advising and counseling international students and scholars on immigration and related topics, developing and implementing cross-cultural training and programs, managing organizational development.  In addition to serving as the director of and faculty chair of the SU International Living Center Learning Community, he developed and taught graduate and undergraduate courses in intercultural communication, and intercultural environments.   He is the lead author in a number of publications, most recently on 
U.S Classroom Culture
, and 
Intercultural Aspects of Academic Integrity
.   
He has lived in France and has visited Albania, England, Germany, Japan, Mexico, Netherlands, Switzerland, and Taiwan; lived in more than nine U.S. states and 14 U.S. cities (all before the age of 21); and attended 12 different schools from K-12.  He received his Master's degree in International Relations in 1970 from Florida State University, and his doctorate in Higher Education in 1990 from Syracuse University.  His doctoral dissertation is titled, "Factors Related to the Development and Implementation of a University-Wide Teaching Assistant Program." 
Mike has served in a number of capacities with NAFSA: Association of International Educators, most recently as Chair of the National Education and Training Committee, and with Phi Beta Delta, as President (2005-06), and currently as Director of Publications, including the Medallion.
He encourages all Phi Beta Deltans to do two things:  (1) encourage other institutions to establish a chapter, and (2) to submit news and information to the Medallion.

---
Historian, Archivist, Catherine Turrill, Ph.D. 
California State University, Sacramento


Greetings from California and welcome to Phi Beta Delta. I am the Vice President of the Western Region, which currently has active chapters in California, Nevada, Mexico, and the Ukraine.  Like the other Regional Vice Presidents, one of my main concerns is the growth and nourishment of our chapters. It is great to see the birth of new chapters, the growth of existing chapters, and the revival of old chapters that have become inactive over the years.  
I am now in my second term as President of the Omicron Chapter at California State University, Sacramento. I also work closely with the Office of Global Education in a variety of ways and have represented the University on the CSU system's Academic Council of International Programs (ACIP).  My main "home" at Sacramento State is the Department of Art, where I am the Assistant Chair and a full professor, responsible for the full series of courses on European art history from antiquity through the end of the eighteenth century. As an art historian, my specialty is the Italian Renaissance and my most recent publications and conference papers have been about a group of women artists who were active in Florence in the late 1500s. I have directed an American college program in Italy in the past and presently am developing a new, three-week course in Florentine art history, to be offered at the CSU Program Center in Florence for the first time in summer of 2009.  
My other interests include local architectural history. I am an active member of the Sacramento Old City Association and am restoring an early twentieth-century "high water bungalow," a characteristic type of residence in this flood-prone region.
---
Conference Planner
California State University San Bernardino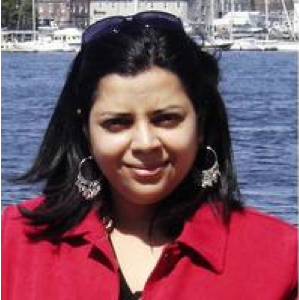 Rajrani Kalra (Ph.D. in Geography from Kent State University) is an Associate Professor in the department of geography and environmental studies. She currently serves as the President of Gamma Lambda Chapter (California State University, San Bernardino, and starting fall 2015) of Phi Beta Delta and has served as the Secretary and President- Elect of Gamma Lambda chapter at CSUSB. Dr. Kalra is one of the founding members of Lambda Chi (An International Geographical Honors Society) at the department of geography and environmental studies at Cal State San Bernardino. Also, she is the current Chair of the Regional Development and Planning Specialty Group of the Association of American Geographers. She has published several articles in geography journals such as Asian Profile, GeoJournal, also in International Research and Review of the Phi Delta Honors Society for International Scholars and contributed chapters to book projects on high technology, regional development, linguistic diversity in India and GIS and E-learning. She has presented fifty of her research presentations in national and international conferences till date.
---
Interim Executive Director & CEO: Salaam Yousif, Ph.D.
California State Universiry, San Bernadino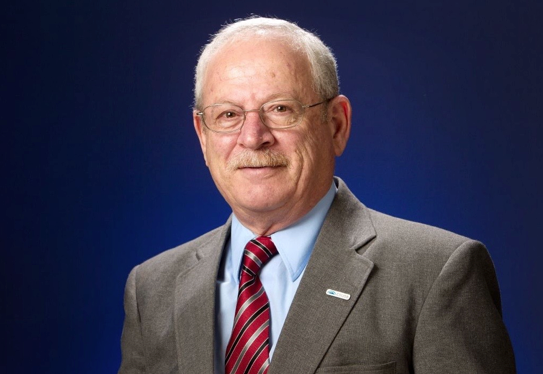 Salaam Yousif (Ph.D. in Comparative Literature, the University of Iowa) is Professor Emeritus of English, California State University, San Bernardino. Dr. Yousif developed and taught several courses in world literature and published several articles on Iraqi culture and literature. He also translated contemporary Iraqi poems into English, including the collection "Letters to My Brother," which was set to music as a choral piece, "A Handshake in the Dark," by Michael Nyman and premiered by the BBC Symphony Chorus and Orchestra in 2007. For the past ten years, Dr. Yousif has served as Assistant then Associate Dean, College of Arts & Letters, at California State University, San Bernardino. He was one of the founding members of Gamma Lambda, the Phi Beta Delta chapter at his home institution, and also served as President Elect, President, and Vice President of the chapter.